"If you forget your password, you can easily get it reset by navigating to the Advisr login page (app.advisr.com/login).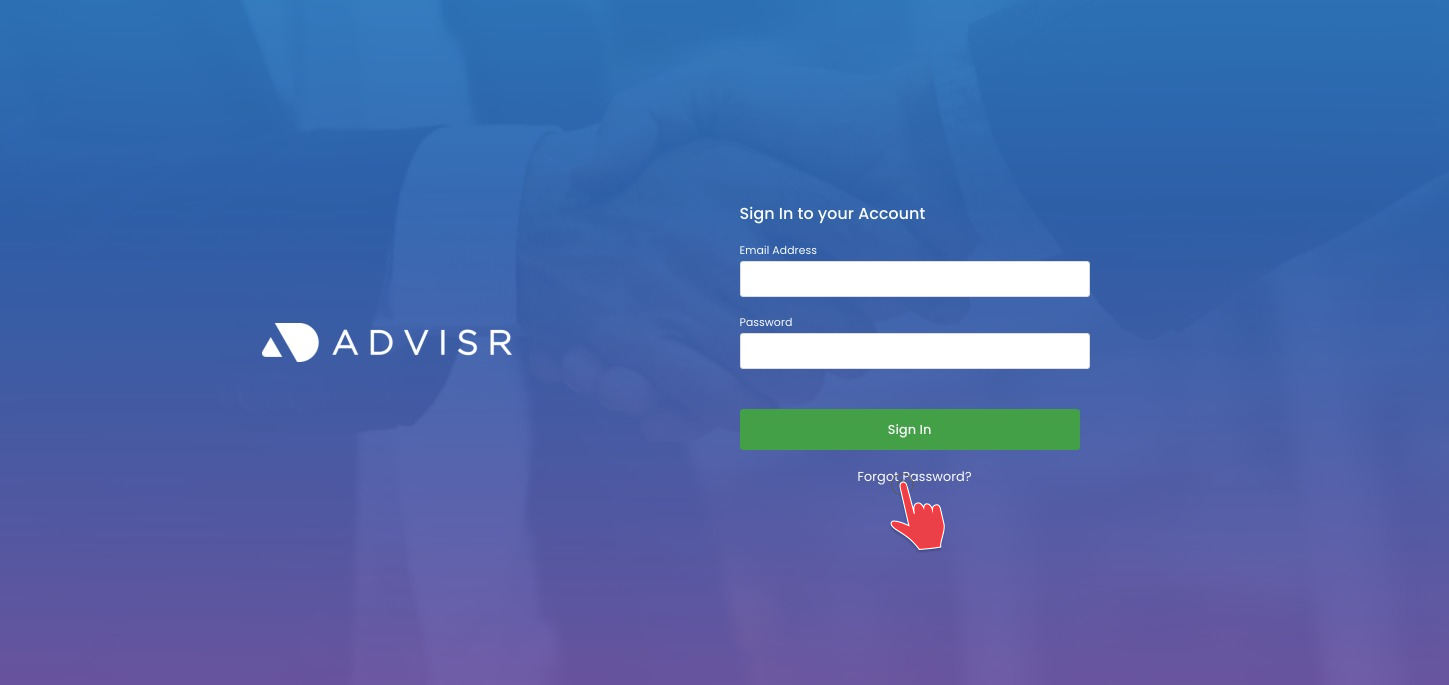 Click the "Forgot Password" link, enter in your email address and click "Reset Password". We will email you a link to reset your password.
Alternatively, if you are a Google Gmail Suite user, you can opt to sign in with your Google username and password by clicking the "Sign In with Google" button."