Introduction
The Advisr app now supports Two Factor Authentication (2FA) for greater security. Sometimes called Multi-Factor Authentication, 2FA adds an additional verification level to the password you already use.
You may have utilized a form of 2FA for online banking and other systems by using an app or receiving a text message with a code that must be entered in addition to your password to login.
Advisr's Two-Factor Authentication method requires an app on your smartphone or computer to generate a verification code very 30 seconds. The instructions below will outline utilizing the free Google Authenticator app, available in the Google Play and Apple App Stores. Additionally, if you use a password manager like 1Password or LastPass, you can setup and utilize 2FA verification codes within those apps (refer to your password manager Help/Support Center for setup steps).
Setup
Download the Google Authenticator app to your smartphone


In Advisr, click your profile photo at the top right to expand the menu.
Click "Edit my Profile"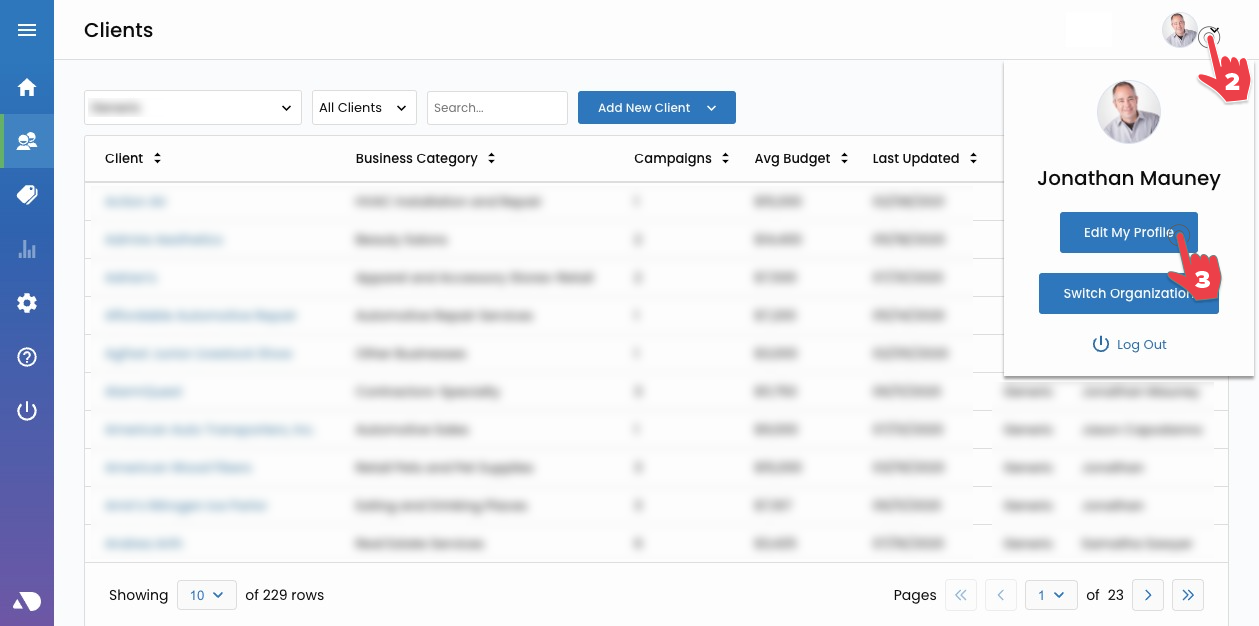 Click "Enable two factor authentication" on the left.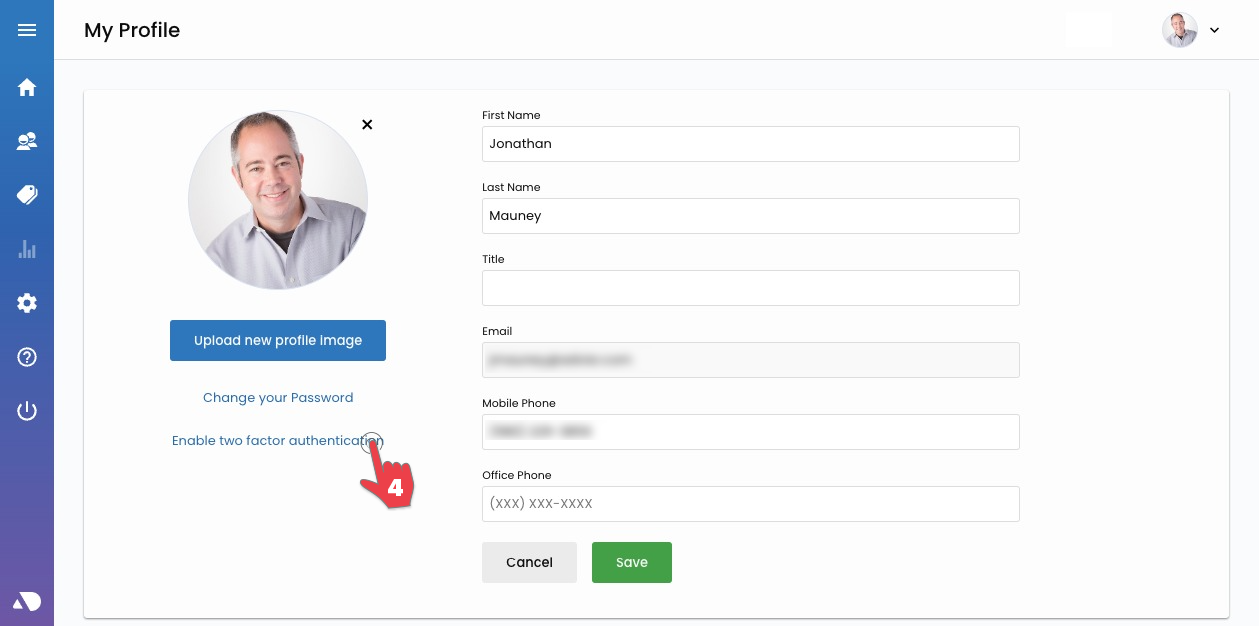 Open the Google Authenticator app on your smartphone, and click "Get started" to clear the introduction screen if needed.
Select "Scan a QR code". You may need to grant the app access to your camera.
Scan the QR code displayed on the Advisr screen. A code with a countdown timer will show in the Authenticator app.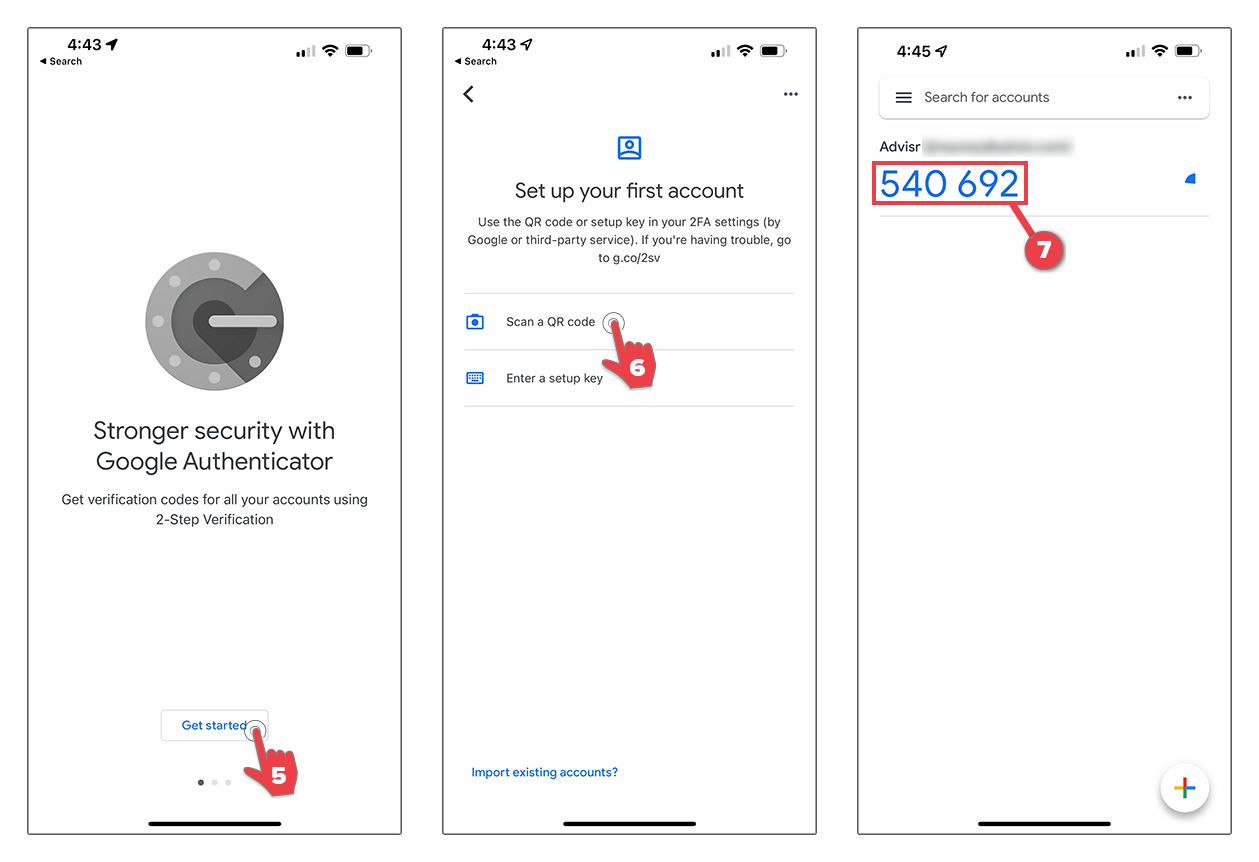 On the Advisr screen, enter your password and then enter the current code displayed on your Authenticator app and click "Save"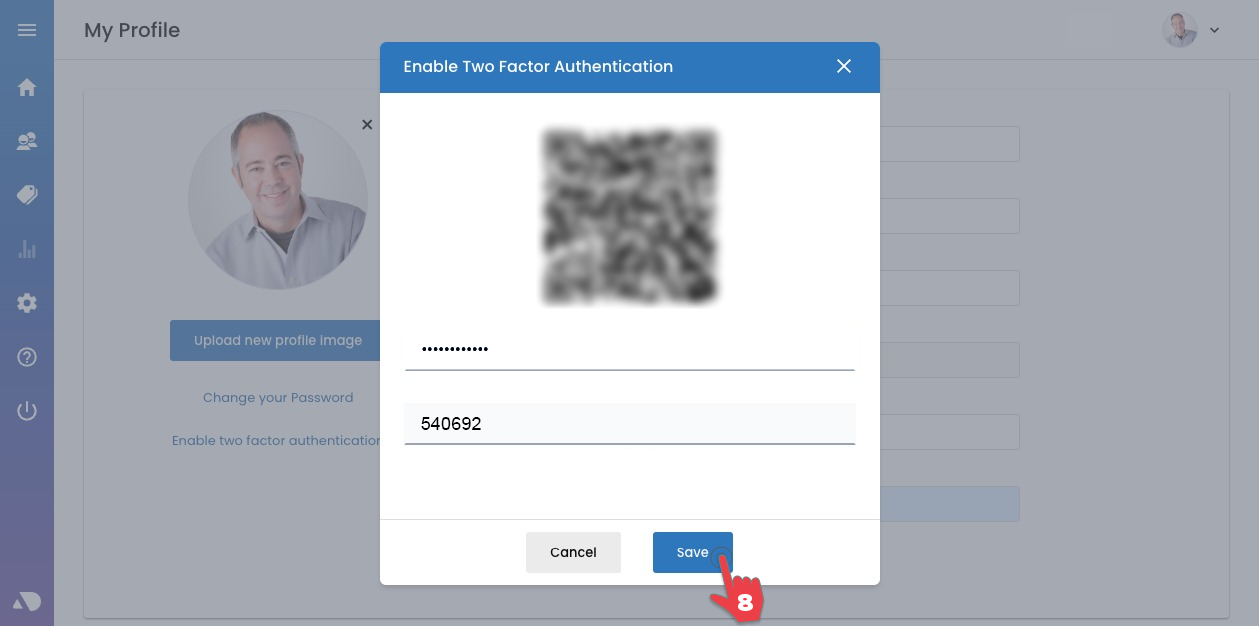 Moving forward, you'll be required to enter the code when logging in to Advisr, although you have the option of having the platform "remember" you for up to 30 days.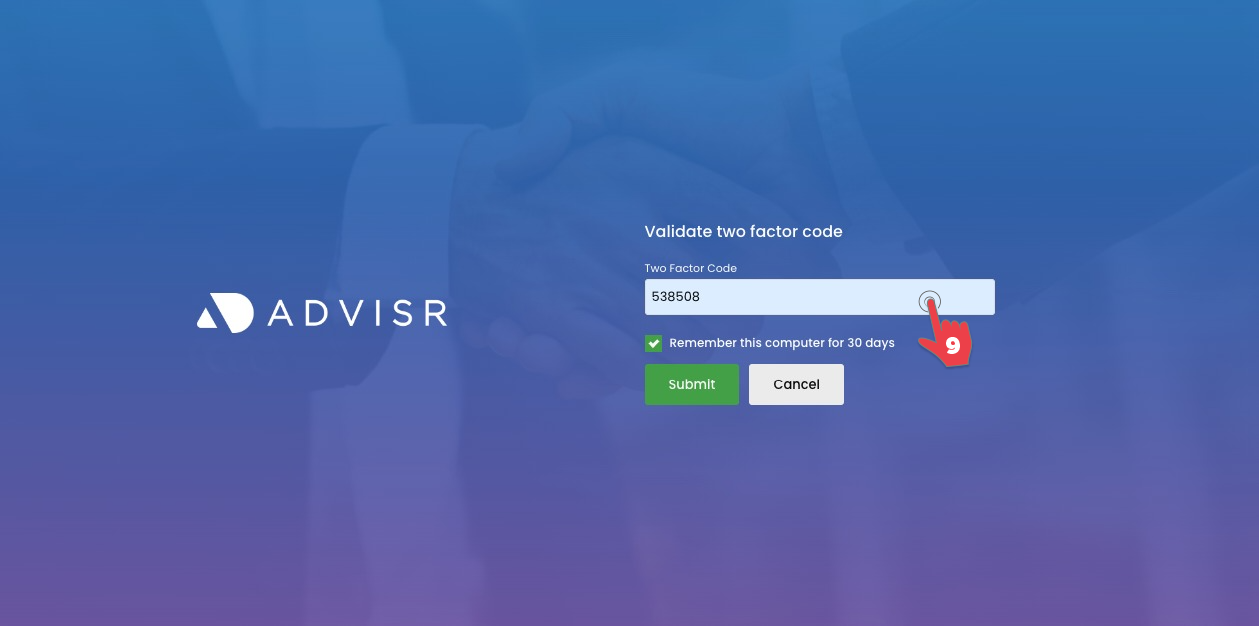 FAQs
What happens if I lose my phone or otherwise can't access the Authenticator app?
If you can't access the Authenticator codes, you'll need to contact Advisr support to reset your account. To avoid being dependent on one app on one device, you may want to consider using a password manager that syncs across devices.
If I enable Two-Factor Authentication, does that mean my account is completely secure?
Two-Factor Authentication is definitely more secure than a password alone, but you're still at risk for "phishing" attacks. For any account you log-in to, it's good practice to double-check the website address on which you're entering your password and authentication code. Some phishing attacks try to mimic a legitimate website in order to access your credentials, including a two-factor authentication code. Also know that no one should ever ask you for your authentication code via phone, email or text.